Here the main card of the UFC Fight nigth 88 Almeida Vs. Garbrandt is analyzed for predictions and forecast.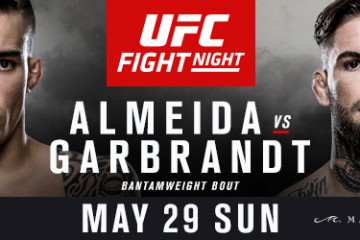 With these posts you can easily prepare your UFC Fight night 88 bets. The event will take place in Las Vegas, Nevada this Sunday. You will find probabilities, casino payouts and possible winners. Prepare your bets with us. Make money now!
All calculations have been created based on our Sports Bet Calculator. You can also use it and create your own predictions just like a PRO for FREE!
6) JOSHUA BURKMAN (28-12-0)(W-L-D) Vs. PAUL FELDER (11-2-0)(W-L-D)
Casino data:
Favorite: Felder 1.34
Underdog: Burkman 3
Our calculations:
Favorite: Burkman  1.77
Underdog: Felder 2.30
Read More →